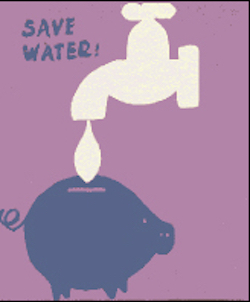 by Susan Hellauer
The 1,000-foot Slide the City slip 'n' slide event coming to Nyack on August 27th, and all sorts of more ordinary water uses, are in jeopardy.
Can we cut water consumption and stave off drastic restrictions now? And can we learn to live sustainably with our most precious resource from now on?
Sustainable Saturdays, a weekly feature that focuses on conservation, sustainability, recycling and healthy living, is sponsored by Green Meadow Waldorf School, Maria Luisa Boutique and Strawtown Studio.