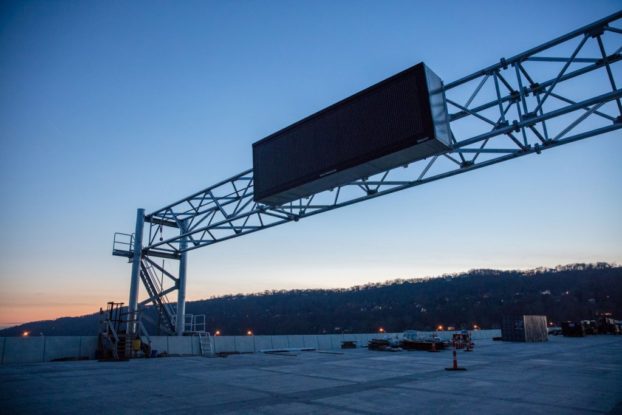 They tower over the river at 419 feet tall at an ever so slight but very obvious five degree angle. Their iconic design is what makes the new TZB visually unique.
Last week, New York State Governor Andrew Cuomo was on site to commemorate the final pours for the eight main span towers for the New New York Bridge (NNYB). "Replacing the Tappan Zee Bridge with such a magnificent structure sends a powerful message to the world that nothing is too big or too difficult for the Empire State," said Cuomo.
But there's more than just concrete and cables behind the new Tappan Zee Bridge. Construction workers recently installed the first of 18 overhead gantries, part of an Intelligent Transportation Systems to help keep traffic moving safely and efficiently on the new bridge.