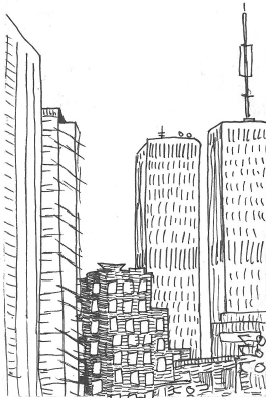 by Bill Batson
Each September 11th, we cobble together new rituals to comprehend our collective grief.  The more simple the observance the more powerfully they draw us out of our digital silos. We listen to the reading of the names of the dead. We witness twin beacons of light, soaring and somber symbols of the original towers. We observe moments of silence.
There can be something morbid and self-defeating when ceremonies come too close to reenactments. Nyack's Christine Gritmon recently cautioned social media users that we should "please think twice before posting pictures of the wreckage. You think, "Patriotic!" and "In honor of" and "Never forget!" – but that is actively the scene of the death of many people's loved ones. People are buried under there."
On 9/11, for my ritual, I remember my friend John Perry.  I was in New York City that day and was one of the last people to see New York City Police Office John Perry alive.  For some,  revisiting the sadness of the day must be overwhelming, and I respect that.  For me, sharing something about John feels necessary and salutary.