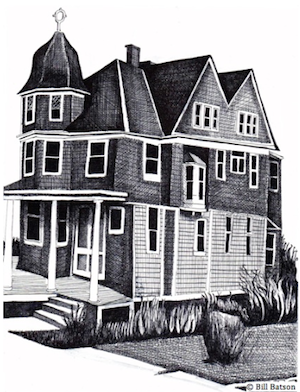 by Bill Batson
"As a matter of law, the house is haunted." This sentence in a ruling by the New York Supreme Court in July, 1991 generated international headlines for a real estate dispute surrounding the sale of a local property.
On Saturday, October 29, the Nyack Chamber of Commerce will host the biggest Halloween parade outside New York City starting at 5:30p.
Nyack Sketch Log is sponsored each week by Weld Realty.