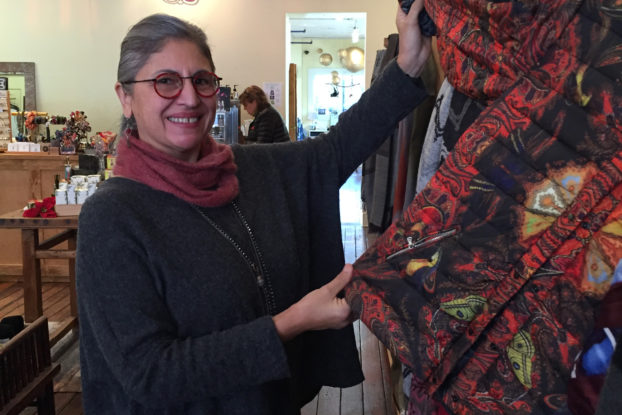 Maria Whittingham has been a retail presence in Nyack for 30 years. The owner of Maria Luisa Boutique and ML by Maria Luisa is always ready to tell customers the stories behind the high quality clothing and accessories sold in her stores. Maria is a well respected pillar of the community who backs human rights' causes and supports the local arts. She also founded the ML by Maria Luisa Scholarship Fund to recognize Rockland County women who, through their actions or beliefs, embrace civic and community involvement, commitment to social justice, social equality and environment/eco-friendly lifestyles.
For all her steadfastness to the village, she has moved many times. Her business has moved six times in Nyack at four different locations on South Broadway. Each location has a long history in the fabric of our village history.
Nyack People & Places
features photos and profiles of citizens and scenes near Nyack, NY. Sponsored by
Weld Realty
.